OUR MISSION Threats & Opportunities
Digitalization disrupts the activity of professional services companies and lowers the margin. One solution for services companies is to sell new solutions that complement their current offer.
Operandi proposes new solutions that complement the traditional offer and reinforce the current positioning of the service company.
We act as a consultant to advise the service companies to manage the risk of transition. We charge consulting fees.
We act as partners and propose solutions to the service companies to complete their current offer and develop a recurrent activity. We charge commission on the new sales.
Operandi works exclusively for professional services companies (Accounting firms, Auditors, Tax Advisors, Lawyers, and Consultants).
We provide the following solutions:
Consulting for services companies to complement their current offer with new   solutions
We select and monitor the solutions and their providers.
We support the marketing and the sales
Business Information: Digitalisation, Credit Report, Monitoring of clients & suppliers, Marketing list, Sectors Studies, Competition Analysis, Data and Analytics for salespeople and Marketing;
Debt collection: soft collection, legal collection, software;
Compliance: AML, UBO, GDPR
Wealth management and financial planning for individuals: C-levels and entrepreneurs.
Numbers Don't Lie
OPERANDI Advisors are Professional Firms (i.e. Accounting, Audit, Tax, Lawyers), chambers of commerce, business media and independent Consultants.

Karim Kheirat
Managing Partner
With over 25 years of experience in Financial Advisory, working for companies like JP Morgan, UBS or KPMG, Karim initiated and continuously develops the Operandi concept.  Currently he is the President of ACIA (Association of Credit Risk Companies) and former Vice-President of CCIFER.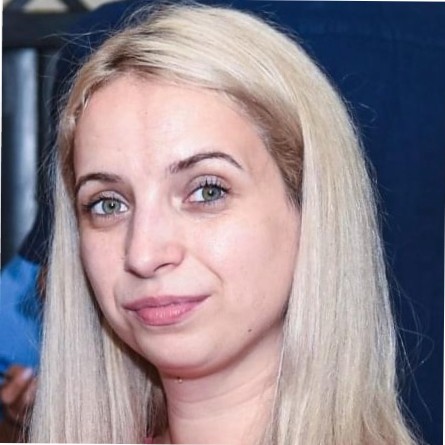 Elena Paraschiv-Pop
Business Development Partner
Elena has over 15 years of of performance in Sales, Marketing and Business Development in B2B & B2C. The last 10 years are dedicated to the consulting industry.
Currently she supports the development of the Operandi project and in the meantime she is a Creative Entrepreneur.
Our History
OPERANDI started in 2016 and currently gathers over 29 Advisors and 3rd Party Suppliers. We work exclusively with Advisors, Accountants, Consultants and other professional firms that receive a portfolio of selected solutions related to business information, B2B trainings and wealth management. Additionally we support Advisors with integrated sales & marketing support to sell additional and value-added solutions to their Clients without investing in technology and human resources. 
Looking to expand your portfolio with Services?